The Dog Whistler... I mean Whisperer
Founder
Sotnik
Joined

Aug 13, 2019
Reaction score

20,448
Location
Huh yeah that Loudoun County thing does look legit:
Fox News said:

"We can confirm a May 28, 2021 case that involved a thorough 2-month-long investigation that was conducted to determine the facts of the case prior to arrest," the sheriff's office told Fox News. "This case is still pending court proceedings. The Loudoun County Sheriff's Office is not able to provide any documents that pertain to a pending case." The sheriff's office confirmed that the case involved sexual assault.
As well as the transfer of the trans sexual predator to another school and more sexual assaults potentially.
Fox News said:

Then on Oct. 6, the sheriff's office said a 15-year-old boy was charged with sexual battery and abduction of a fellow student at Broad Run High School in Ashburn. In an Oct. 7

press release

, the sheriff's office said the suspect forced a female victim into an empty classroom where he held her against her will and inappropriately touched her.

The outlet, citing a government official, reported that the boy accused in the Broad Run case had the same name as the student who allegedly

assaulted

Smith's daughter.

Lancaster, Smith's attorney, also told the outlet the suspect in the Oct. 6 incident was the same boy who allegedly attacked Smith's daughter.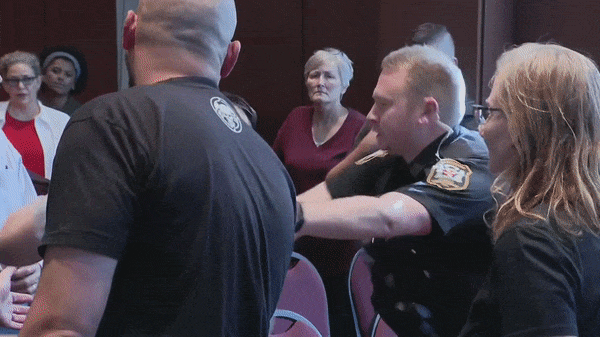 The father of a student who was assaulted by a gender-fluid individual was arrested in August during a school board meeting at a Virginia school.

www.foxnews.com