The Dog Whistler... I mean Whisperer
Founder
Sotnik
Comrade
Joined

Aug 13, 2019
Reaction score

14,970
Location
President Joseph Robinette Biden Jr has proclaimed it so!
Since before the founding of our Nation, Irish immigrants have arrived on our shores with an unyielding spirit of determination that has helped define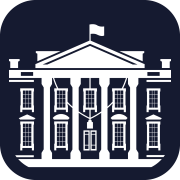 www.whitehouse.gov
White House said:

NOW, THEREFORE, I, JOSEPH R. BIDEN JR., President of the United States of America, by virtue of the authority vested in me by the Constitution and the laws of the United States, do hereby proclaim March 2021 as Irish-American Heritage Month. I call upon all Americans to celebrate the achievements and contributions of Irish Americans to our Nation with appropriate ceremonies, activities, and programs.

IN WITNESS WHEREOF, I have hereunto set my hand this first day of March, in the year of our Lord two thousand twenty-one, and of the Independence of the United States of America the two hundred and forty-fifth.
President Biden himself has Irish descent on both sides of his family (62.5%), though more prominently on his Mothers Side (the Finnegans).