Been a few years since this show ended, seems to be fading into obscurity. But it think it's worth discussing. I never really watched older incarnations of Voltron. I primarily watched this because it was a low key spiritual successor of Avatar: The Last Airbender/Legend of Korra, run by people who worked on those series and using a similar hand drawn style as LOK. It's not as good as those series, but was still pretty fun and exciting at times.
Season 1 I thought was a bit slow, dragged some, but was still decent. Everyone seems to love season 2 - I think it's a bit overrated, but it was still fun and the season 2 finale was definitely spectacular.
Seasons 3-5 were... Bumpy. I think the writers struggled to figure out where they were going with characters like Keith and Lotor. There's also some rumors about changes behind the scenes, like Shiro was meant to stay dead after season 2 but because of his popularity the network required that he be brought back. There's still fun to be had here, but I'll admit getting through this part of the show can be a bit of a chore.
Seasons 6 and 7, though, were the highlight of the whole series to me. Everyone saw the twist about Shiro coming, but it still made for a fantastic confrontation between Keith and Shiro. The battle with Lotor's Sincline mech was terrific, reaching a level of excitement I don't think the show had seen since the season 2 finale. And then Season 7 had a great arc with the battle for Earth. It brought things full circle for Shiro.
This part of the show really featured some phenomenal musical cues by Brian Parkhurst, as well:
The Black Paladins - The Facility
The Black Paladins - I Will Never Give Up On You
Defender Of All Universes - I Underestimated You
Defender Of All Universes - You Found Me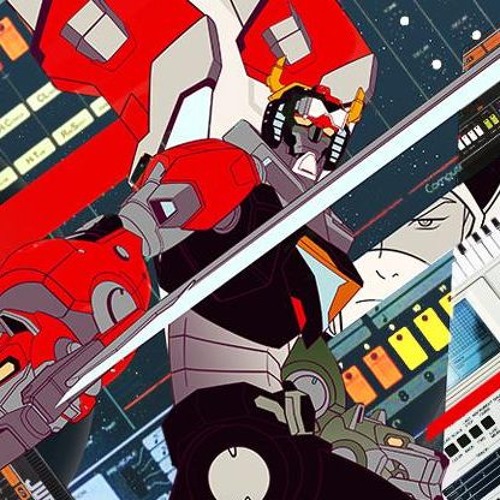 Listen to Lions' Pride, Part 2 - Bring Us Up by Brian Parkhurst #np on #SoundCloud

soundcloud.app.goo.gl
Really, I think Season 7 should have been the end of the series...
Because Season 8 was just a mess. It squandered all the momentum Season 7 had built. I just didn't care about Hagar/Honerva. They went with an Allura/Lance romance arc, which was...weird. The whole finale was a mess. Then there was going "woke" with Shiro. The way they promoted it made it seem like they were making some big woke statement with Shiro, but it came across as an afterthought in the actual show. So that bit them in the ass.
So, Voltron Legendary Defender. Fun show, some great high points, a bit bumpy at other points, and a trash ending. Great music. Anyone else have thoughts from watching it?