"Open Your Eyes Man!"
Nuke Mod
Moderator
Staff Member
Joined

Jun 8, 2020
Reaction score

5,102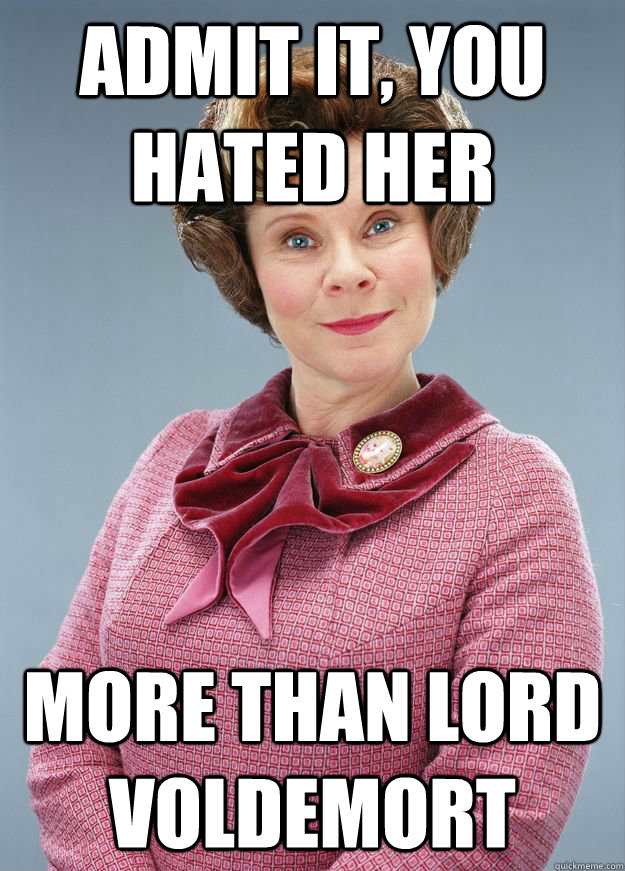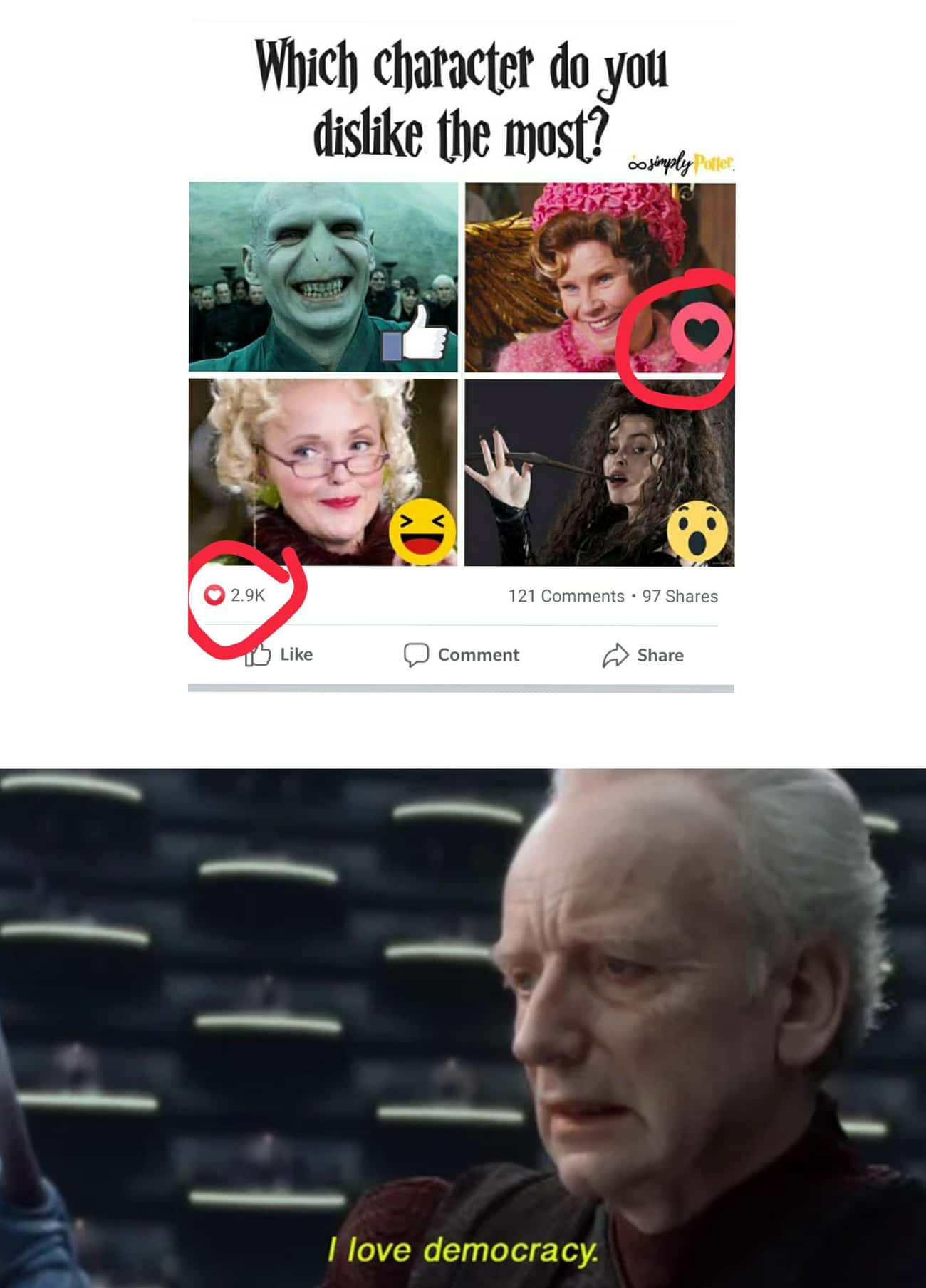 Because I am an extremely petty individual, I have decided to initiate a series of black-humored prompts involving at least a thousand different ways that this toad can die!
My only rules for this thread at present are to keep in mind rule 1C in short don't go overboard with it. We are making this for carthartic light-black humor not to pointlessly disturb or sicken the rest of us by getting into extremely gorey and sadistic content
c) Extreme gore or explicit sadistic violence.
Similarly, I am also putting up the reminder of rule 1F and 2G in regard to the actor that portrays Umbridge in the movies, Imelda Staunton is a nice person and a good actress in RL and while I doubt it will happen, I want to remind people that Umbridge is a character she portrays and any attempt to harass or bring her or any other RL individuals into these prompts to kill them in
anyway
will result in staff coming down on your ass with the full authority of our office.
g) Attempts to organize harassment of posters, individuals, or other websites.
f) Threats of violence directed at specific individuals, groups, or institutions.
But besides that, have fun!
(BTW that image made me realize that Sheev Palpatine and Dolores Umbridge are now my OTP for most cringiest couple I could see working in fiction.)